What is…The Victory Unlimited Show?
The Victory Unlimited Show is an award-winning "tongue-in-cheek", self-help show for men that's reminiscent of programs from the Golden Age of Radio like "The Shadow", "Flash Gordon", or "The Green Hornet". During each broadcast, the host codenamed "Victory Unlimited", answers dating, relationship, and general life questions by addressing them with a motivational, military-like intensity.
It's a show that strives to simultaneously educate and entertain men by boldly addressing the subjects that they really care about. Part Radio Play, part Radio Commentary, the Victory Unlimited Show's mission is to use motivational messages mixed with pop culture references and relationship analysis to inspire men to make positive changes in their lives.
The show tends to use provocative episode titles like the ones listed below to grab the attention and imagination of it's avid listeners:
Mission #36 – Objective: How to stop making Dumb Moves with Smart Phones!

Mission #34 – Objective: What is…The Boyfriend Tax?

Mission #33 – Objective: "Where Eagles Dare!" (How to be a Good Man in a Storm)

Mission #32 – Objective: Help! My Girlfriend is in love with a Bad Boy-Thug-Criminal!

Mission #30 – Objective: How to Win the War against Worry!

Mission #26 – Objective: Six Ways to know if you are a SUCKER for a Bad Relationship!

Mission #22 – Objective: "Occupy Wal-Mart" – The New Dating Movement!
Mission #21 – Objective: The Top Twelve Reasons Why So Many Good Black Men Are Still Single!
Mission #1- Objective: What is…the Denzel Washington/Sidney Poitier Swagger Factor?
The Victory Unlimited Show is politically incorrect and exists off the grid. It broadcasts from different locations all over the world, routinely taking over radio stations and interrupting broadcast network programming WITHOUT WARNING. Each episode advances the mission of encouraging and educating men on how to be successful in life without having to sacrifice who they really are inside in the process.
Both the loyal male, "and female", visitors to the website and listeners to the show jokingly refer to themselves as "The V.U. Army" and continue to spread the word about it on Facebook and Twitter.
The Victory Unlimited Show has been featured @ the following Media outlets…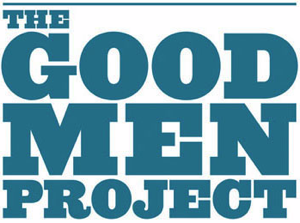 Why do Good Men need help with Dating, Relationships, and Life?
It's because…We are at WAR!
Haven't you heard? "Life" declared WAR on Nice Guys and Good Men a long time ago…Here's why…
For a lot of guys today:
Times are harder. Dating and relationships are harder. Surviving in the workplace is harder. Just trying to live LIFE itself…is harder. Due to all the negative forces that they see arrayed against them, too many men—–"good guys" and "nice guys' are being tempted to give up hope.
Men like this feel like they're literally under attack while they're out here trying to date and maintain good, healthy relationships. They feel like they're under siege while they're trying to advance, or even just "survive" in their chosen careers. And most of them feel like they're just constantly getting roughed up, kicked around, and beaten down by life in general.
There comes a time in every man's life where he has only two choices:
Give Up or Man Up.
However, the Hardcore TRUTH is…
Whether you're a guy just starting out, starting again, or starting over—–in order to be victorious on the multiple battlefields of life, you have to first be convinced that you have to fight, then you have to be taught how to fight, then you have to be inspired to keep fighting until you win all the good things that you really want in life.
Yes…Give Up or Man Up.
Sure, everybody loves to say "Man Up", but very few of them ever offer guys any real information on how to do it.
That is, until now…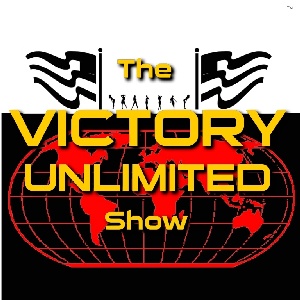 About Victory Unlimited
"Victory Unlimited" is the writer, producer, and star of The Victory Unlimited Show. He's a Dating, Relationship, and Life Strategist. He's the author of The Victory Unlimited Battle Plan: The Classified Intel on how to Attract, Engage, and Execute better relationships with women by becoming a Better Man.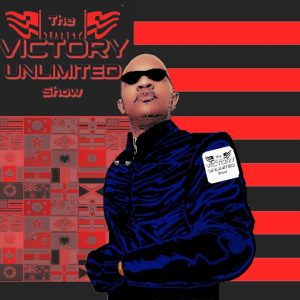 He's a Soldier for "Higher Thinking", fighting to help nice guys finish first in life for a change instead of last. His mission is to save men from themselves, ONE MAN at a time. While the whole world listens…
If you like this post, please pull the trigger and shoot it at everybody else by SHARING: