Is Manhood under attack?
From time to time, Victory Unlimited takes part in panel discussions with a distinguished group of individuals. These individuals, these "Allies", are people who are also committed to the same mission as this website:
To help men to become better men today than they were yesterday.
These War Room Sessions are part of the ongoing mission to make a positive difference in the lives of ALL good men in general——-with a strong focus on impacting Black Men in particular. Though the delivery may sometimes be rough, the subject matter may sometimes be varied, and the words spoken may be controversial, the mission is ALWAYS the same:
Again, to help men to become better men today than they were yesterday.
On today's War Room Session, Victory Unlimited (The Soldier for Higher Thinking) joins Dr. Vibe (The Prime Minister of Pertinent Information), Mike Ramey, Jason Francis, Henri Morris, and The Style Gent to launch an all-out attack on the subject of  "The Emasculation of Men: Fact or Fiction?"
Topics covered:
Is Manhood really under attack—or are men just overreacting?

 

What does the phrase "The Emasculation of Men" actually mean?

 

What has caused the rise of such controversial groups like "Men going their own way" and the "Manosphere"?

Is the whole "Alpha Male/Beta Male" debate just much ado about nothing?


Why is there such a power struggle between men and women today—and what can we do to stop it, and then work together?

Who is more out-of-touch with their Manhood—younger men or older men?

Is there a conspiracy to undermine masculinity in today's society, or is this just a myth propagated by bitter, whiny male bloggers with too much time on their hands?

What are men doing to sabotage themselves in today's society?

What role do women play in both the support and the sabotage of men's role in today's society?

Where is the "Male" Oprah Winfrey Show—and do men actually need one?

Are fathers failing their sons today, or are they being systematically prevented from playing a larger role in theirs sons' lives?

What does your understanding of leadership—and how you choose to embrace it, say about you as a man?

What can the old movie "Superman 2" teach you about the characteristics of Manhood?

Instead of allowing themselves to be emasculated, what should men do to live lives of proud, positive masculinity?
To find out about all this and MORE—click the "Listen Now" image below: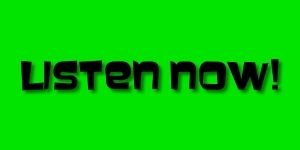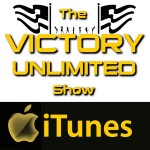 Fan Favorite Shows: