Podcast: Download
On this Mission
Are GOOD LOOKS all that you look for when it comes to the women that you choose to date?
What's the best strategy to use to get back a girl when she's started acting distant towards you?
What can Celebrity News items teach you about dating, relationships, and life strategies?
What is the Halo Effect?
What is the Halle Berry Syndrome?
Who suffers more from Halle Berry Syndrome——-men OR WOMEN???
Why is it that SOMETIMES the more attractive the woman, the more drama she tends to bring into your life?
What's the biggest mental mistake guys make when they set their sites on explosively attractive women (Bomb Level Babes)?
How do you inoculate yourself against coming down with Halle Berry Syndrome?
What does The Picture of Dorian Gray and The Halle Berry Syndrome have in common?
Portrait of Dorian Gray (Latest Remake Trailer)
Sins of Dorian Gray (Scenes from the Female Version)
The Portrait of Dorian Gray (My favorite, and arguably the BEST version ever! Starring Hurd Hatfield)
All this AND MORE!
Special Announcement:
The Victory Unlimited Show is now available on

Itunes

and at

Zune Marketplace

…spread the word!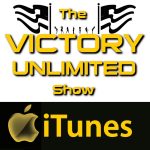 If you like this post, please pull the trigger and shoot it at everybody else by SHARING: