Podcast: Download
On this Mission
What makes 

BAD

old girlfriends suddenly start "looking good" again to guys who "used to" date them?
Why do guys put girls up on pedestals who have already proven once before that they ARE NOT worthy of being in that position?
What can Arnold Schwarzenegger's Terminator Movies teach YOU about why it's easy to fall back into relationships with old girlfriends?
What is "Relationship Muscle Memory"?
What happens to wannabe "players" when they finally meet that ONE woman who outplays them?
What do you do when you're fresh out of a relationship with the LAST woman and still have yet to meet the NEXT one?
What is that overrides a man's better judgment and makes him reach backwards to WRONG women from his past time and time again?
Why is is "Time" unable to heal the wounds of some guys who've acted like heels to certain girls they used to date?
Find out the answers to all this—AND MORE, on today's show!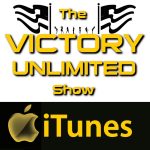 If you like this post, please pull the trigger and shoot it at everybody else by SHARING: