Podcast: Download
On today's mission, you will meet…the Man who FAILED.
What's the hidden danger that faces every man on his way to establishing himself in life?
How would Charlie Sheen describe what the Victory Unlimited Show is all about?
How do women REALLY feel about guys who give up everything just to be with them?
How does Respect, Passion, and Love factor into how long a woman stays with you?
What can the tragedy of "The Titanic" teach you about your choice in women?
What is a Titanic Chick? And what is it that makes her damn near the exact opposite of the Phoenix Chick?
What are the 3 kinds of women that can wreck your life?
What can this scene from Liar Liar of Jim Carey,kicking his own ass teach you about how NOT to deal with the mistakes you make in life?
How can you live your relationship life with no regrets—–no matter how things may end?
What should you do when you experience an "Epic FAIL" in life?
Find out all this and MORE on today's Victory Unlimited Show!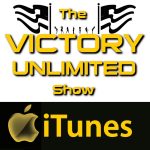 If you like this post, please pull the trigger and shoot it at everybody else by SHARING: