Podcast: Download
Why are tips, tricks, and gimmicks NEVER enough to be successful with women——or in life?
Today, a very special celebrity voice kicks off the intro to Mission #17 of the Victory Unlimited Show!
What is the "Get Chicks Quick Scheme"?
Should you REALLY wait days, days, AND DAYS before you call very attractive women?
What's the difference between a Dating and Relationship Tactic and a Dating and Relationship Strategy?
What's the best way to get the most out of any dating and relationship advice that somebody gives you?
What can Michael Jackson's old song "Man in the Mirror" teach you about choosing the best mentor for you?
What's the best way to ask a very attractive, very popular woman out on your very first date?
What is the Proactive Date Take Away? And how can this maneuver help you establish yourself as a bold, confident, charismatic,and non-needy man in the eyes of beautiful, highly "in demand" women?
Why is it crucial sometimes for you to leave a stronger 2nd impression on a woman than your 1st?
What's the definition of a LIVING WEAPON? And how can you become one in order to win the war for a better life?
Find out all this——-and a listen to a special Victory Unlimited New Recruit Briefing——-on today's mission!
Photo by Todd L. Gilbert /  Photo by FotoCastor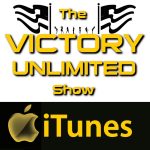 If you like this post, please pull the trigger and shoot it at everybody else by SHARING: