Podcast: Download
On this Mission
How can watching too many Hollywood romantic movies ruin your chances at being successful with women?
What's the biggest lie that most Hollywood movies trick nice guys into believing, and how does it cause them to mess up their chances with women in real life?
Can men and women really be "just friends"?
Can you turn a girl "friend" into a "girlfriend"?
In the eyes of most women, romantically speaking, what are the 3 categories of men?
What is the Accidental Friend Zone? How do you fall into it? How do you escape it?
What are the 3 most common ways that men wind up making friends with women?
Is there a time limit on how long you can interact with women without making a move on them before they put you into the Friend Zone?
What are the 2 questions you should ask yourself that will reveal whether or not your acquaintance is a true platonic friend or an undercover, potential lover?

What's easier to do? Is it easier to make a great second impression on the same girl or to make a great first impression on a brand new one?

When a woman who isn't even committed to you tells you that she needs "her space", what is she really saying to you?

Find out all this and MORE on today's show!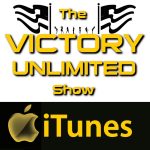 If you like this post, please pull the trigger and shoot it at everybody else by SHARING: