Podcast: Download
On this Mission:
How to Escape the Friend Zone!
What can cause a woman's passion for you to fluctuate——–regardless of what you do right or what you do wrong?  What are the 5 scenarios that can cause a man to FAIL to accomplish his "Girlfriend Mission"? Why is it that just dating "other women" is NOT enough to get over Passion Paralysis?
V.U. outlines the "quick and dirty" strategy for guys to use to escape the Friend Zone and re-enter the Hot Zone!
Also on this Mission:
What's the difference between settling down and settling up?
How does a man know when it's time to STOP searching for different women and to START exclusively exploring the differences he's found in a particular woman? All this and more…
Plus:
The broadcast premiere of the Victory Unlimited Show Intro Theme!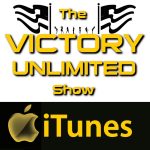 If you like this post, please pull the trigger and shoot it at everybody else by SHARING: