Podcast: Download
On this Mission
"Internet Girls"…"Facebook Girls"…."Girls on Online Dating Sites"…With so many women everywhere, is it really true that online dating is harder now for Men than it is for Women?

Is Online Dating past it's prime? If so, where should guys go to meet single, eligible women now?
What causes a woman who meets you online to actually follow through by meeting you offline?
What are your chances of meeting a really, really attractive woman online?
Who is more successful with women? Guys who meet them through Online Dating Sites or guys who meet them through Social Networking Sites?
Facebook Love Status: What does it really mean?
Have you ever been with someone and just couldn't stop yourself from checking out their online profile all the damn time?
Have you ever been dumped on Facebook?
"Single", "Married", "In a Relationship"——–these are all easy terms to figure out when comes to Online Dating or Social Network Site dating. However, what the hell does "It's Complicated" mean?
What do you do when your girlfriend changes her Facebook status from "In a Relationship" to "It's Complicated" without warning???
Facebook Girls Gone "MILD" instead of Wild!
What is the Facebook Girl Flake-Out? Has it ever happened to you?
Are Social Networking Sites the new Singles' Bars?
Should you ever take girls that you meet on Facebook seriously before you meet them "in person"?
Why is making a date with a woman you just met by sending her a "Text Message" a "SUCKER" move?
What does it mean when a girl would rather stay at home and post stuff on her Facebook page instead of go out with you?
What should you do as the perfect Counter Strike after you've been "stood up" or "rejected" by someone you met on Facebook? Trust me, you're gonna LOVE this tactic…
Photos by Gabriel Saldana, Andrew Feinberg, Jennie Faber, and Giorgio Montersino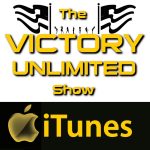 If you like this post, please pull the trigger and shoot it at everybody else by SHARING: