Podcast: Download
A Victory Unlimited Special Mission
Recently, a fan of the Victory Unlimited Show who happened to be a single, African American guy living in Atlanta, Georgia contacted the show. When he called, he was on a specific mission all his own. He didn't ask a question about dating. He didn't ask a question about relationships.  He didn't even ask a question about life strategy. No. This guy called to ask just one question. One question that was so heartfelt and so loaded with frustration and confusion that we just had to address it.
What was his question?
"Why is it so hard for good black men to find good black women?"
Here was a guy who thought that he had everything together—-thought that he'd been doing all the right things. He considered himself a "good man". He identified himself as a man looking for an exclusive relationship with the right woman. He expressed great concern over the way that the news media always tells just one side of the story of black relationships——the women's. "No one gives a damn about how hard black men have it out here too." he said.
Well, for this man, and for all the single, good black men out there still searching for someone special to compliment their lives——-this show is for you.
To the contrary, this show is not a show for guys out there that are actually guilty of the many "Relationship War Crimes" that so many black men are accused of. No, this show is for all the single, good black men that get unfairly lumped in the same category, wrongly dishonorably discharged, or hit by unfriendly fire in the ongoing war to have a winning relationship. This show is also for the many good, black women who have always wanted to know why so many of their sons, brothers, and guy friends have so much trouble finding the right women for them.
Today, we'll go inside the War Room and do an in-depth analysis on the "Top Twelve Reasons Why So Many Good Black Men Are Still Single". After listening to this show, you'll have a far better understanding of each of the scenarios listed below that good black men encounter everyday in their search for good black women:
1.  The Celebrity Propaganda Scenario
2.  The Knee Jerk Stereotyping Scenario
3.  The Nonessential Appraisal Scenario
4.  The Racial Familiarity Breeds Contempt Scenario
5.  The Busted Brain Trust Scenario
6.  The Mercenary Scenario
7.  The Gender Group Think Scenario
8.  The Circle of Confusion Scenario
9.  The Mythical Man Scenario
10. The Right Man at the Wrong Time Scenario
11. The Lack of Depth Perception Scenario
12. The YouTube Scenario
For many years now, the vast majority of the problems experienced by African Americans in the dating world have been reported primarily from the female perspective. This has got to change. Before we can even begin to go on a mission to rescue black relationships, it's important that we take into account not just the women's perspective, but the men's as well.
Otherwise, we will never advance from monologue to dialogue——–which is where our only hope for future success lies.
Much respect and success to you all.
Soldier on!
Bonus Show
Victory Unlimited recently joined forces with the Dr. Vibe——The Prime Minister of Pertinent Information and Host of the Vibe and Vegas Show. What followed was a Top Secret discussion on the challenges that good, single black men face in today's dating world. Now this interview is being released worldwide. Please click on the image below to hear this special "off duty" interview in it's entirety.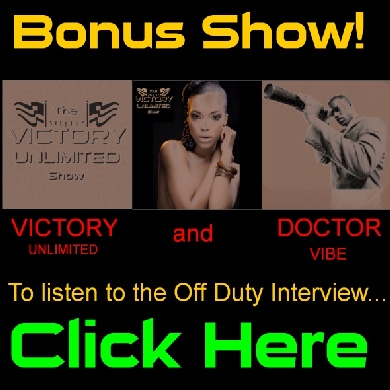 For more Intel on Dr. Vibe, please visit him at his headquarters by clicking the link below:
http://thevibeandvegasshow.wordpress.com/
The Fans' Favorite Victory Unlimited Shows:
Mission #1 – Objective: What is…the Denzel Washington/Sidney Poitier Swagger Factor?
Mission #11 – Objective: Is Halle Berry Crazy? Or is it the Guys? What is the Halle Berry Syndrome?
Mission #27 – Objective: How a Player can get CAPTURED by the Game!
Mission #26 – Objective: Six ways to know if you're a SUCKER for a Bad Relationship!
Mission #4 – Objective: Hardcore Hope for lonely, depressed, and frustrated men everywhere!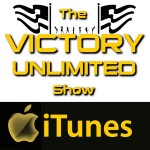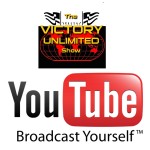 If you like this post, please pull the trigger and shoot it at everybody else by SHARING:
Tags:
about the victory unlimited show
,
black relationships
,
black women claim they cant find a good black man
,
can't find a good woman
,
dating advice for men
,
good black men
,
good black women
,
How to find a good woman
,
How to get beautiful women
,
how to man up
,
nice guys
,
Relationship advice for men
,
sexy black women
,
successful black men
,
tired black man
,
why are so many black women single
,
why black men prefer to not get married
,
why can't unmarried black women find good men