Podcast: Download
On this Mission:
Can a woman be SO physically attractive that she blinds you to everything else about her?

Why is it that thinking that a woman is out of your league the first step toward dating and relationship self-sabotage?

Why is it almost "never" a good idea to accept vague invitations to nightclubs, parties, or other social events from women you just met?

Which is more powerful——what you say or what you do?

Is it true that many actresses have dual personalities? And if so, how does that influence the way they act towards men that they're NOT interested in?

What is the slowest way that a man can kill attraction and get himself thrown into the Friend Zone?

What makes women decide to either put you in the "friend" category or the "lover" category?

What is the hidden danger of jumping to the conclusion that a woman is just as attracted to you as you are to her——–when you don't have any REAL evidence to prove it?

What is "The Spotlight Maneuver"? And how can it be used against you to make you chase even harder after someone you're already attracted to?

What can the famous sports analyst, "Bob Costas" teach you about how NOT to approach dating?

What happens when dating advice you get from good friends——–goes wrong?

And…what happens when a crank caller to the Victory Unlimited Show gets "Taken"???
Enjoy the Show!
Subscribe to the Special Missions Newsletter!
Spread the word!
Photo by Frank Kovalcheck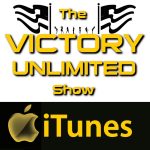 The Fans' Favorite Victory Unlimited Shows:
Mission #1 – Objective: What is…the Denzel Washington/Sidney Poitier Swagger Factor?
Mission #6 – Objective: The New Year, New Babe Launch!
Mission #10 – Objective: What is…the Phoenix Chick?
Mission #5 – Objective: The Top Ten Ways to get a Girl before the Holiday Season is Over!
Mission #4 – Objective: Hardcore Hope for lonely, depressed, and frustrated men everywhere!
If you like this post, please pull the trigger and shoot it at everybody else by SHARING: