Podcast: Download
On this Mission
What can the Dog Whisperer teach you about how to talk to women?
How do talk to attractive women without coming across like you're just another desperate guy?

Is acting like a "dog" around women ALWAYS a bad thing?

What does Cesar Milan know about animal relationships that you can apply to human (male/female) relationships?

How can acting like Cesar Milan help you MEET women while acting like George Clinton can help you GET women? 

What are the pros and cons of waiting for a "sign" before you ask a woman out?

In casual conversation, what are the 7 signs that women give you when they want you as MORE than just a friend? 
How hard should you have to work to KEEP the person you're dating interested in you?
Why is it a bad idea to pretend like you're something you're not in order to attract women?

Is the woman you're dating more into YOU—–or is she just into what you two DO together?

What can watching Puff Daddy's video remake of the song "

P.E. 2000 (Public Enemy Number One

)" teach you about how NOT to act around women?
What do you do when your NEXT Girlfriend is an "EX-ed" Girlfriend?
 

What's the difference between an ex-girlfriend and an Ex-ed- Girlfriend?

What are 4 ways that you can tell if the girl you're dating is an Ex-ed Girlfriend?

What makes getting over breakups harder for some than it is for others?

How can you protect yourself from being just a "Rebound Guy"?

What's the best proof you can have that a woman is really over her old boyfriend?
Find out all this and MORE on today's show!
Photo by Stu Willis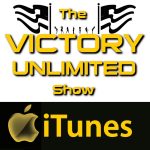 Fan Favorite Shows: