Podcast: Download
What The Avengers Movie Can Teach Male Comic Book Lovers About How To Attract Women?
What can the new movie "The Avengers" teach male comic book lovers about dating and relationships? According to the host of "The Victory Unlimited Show"; an Internet Radio Broadcast aimed at helping nice guys finish first for a change instead of last, men can learn a lot about how to attract women by watching Iron Man, Thor, and Captain America.
As The Avengers hits the theaters and the summer blockbuster movie season officially gets underway, there are three things you're sure to see: A lot of special effects, a ton of merchandizing, and countless rows of male comic book fans without dates. However, there's actually a lot that guys can learn from comic book characters like Iron Man, Thor, and Captain America about how to get dates with attractive women. In fact, the Victory Unlimited Show goes into great detail to show guys how to do just that.
According to the show's host, the most recent broadcast entitled "Avengers Disassembled – What can the Avengers movie teach comic book lovers about how to attract women?" breaks down exactly what makes the three primary Avengers so popular with female audiences:
Iron Man/Tony Stark is the quintessential "bad boy" of the Avengers. He's the rich playboy that attracts women by using his spontaneity, his quick wit, and his charm. To many women, Iron Man represents the fun guy.
Thor is the regal Avenger with the rebellious streak. As a prince from a magical realm, he's the epitome of what many would consider to be a high status male. Few things captivate the imaginations of little girls and adult women alike like daydreaming about marrying a fairy tale prince one day. To many women, Thor represents the fantasy guy.
Lastly, Captain America is the confident, capable, and consistently "good guy" among the Avengers. He's that no nonsense, direct, and unapologetic "nice guy with an edge" that women tend to fall for. To many women, Cap represents the "for real" guy.
"The ability to fly, swing hammers, and throw shields is great, but the ability to attract great women into their lives is the superpower that many guys wish for." says the host. "By injecting more fun and fantasy into their date ideas and into their own lives, male moviegoers can improve their chances of enjoying better relationships with the women that they meet long after they leave the theater."
The Victory Unlimited Show is a "tongue-in-cheek", self-help show for men that's reminiscent of programs from the Golden Age of Radio. During each broadcast, the host codenamed "Victory Unlimited", answers dating, relationship, and general life questions by addressing them with a motivational, military-like zeal.
To Learn more, LISTEN to today's show:
On this Mission
How to be a Comic Book Store "Chick" Collector
How do you make a move on your dream girl——The cute girl who works behind the counter at your local comic book store?

How do you know when it's time to leave your boys behind and to go out and approach women own your own? 

What does it mean when a woman gives you more contact information than you've asked for?

How do you know when it's time to stop wasting time flirting and immediately start dating? 

Is it possible to move too slowly with a woman who already likes you?  
What makes a great first date lead to NO second date?
Why is it that a woman's first impression of you on a date can make you or break you?

On a first date, why would a woman act like she likes you when she really doesn't?

What makes going out with a woman on the rebound a risky choice for a serious first date?

How can your own passion for a woman blind you to how she might feel about you?

Is it really possible for a woman to be "into you" during the date, but  be "over you" as soon as the date is over?
Avengers Disassembled – What can the Avengers movie teach comic book lovers about how to attract women?
If Iron Man, Thor, and Captain America existed in the real world, what kind of women would each of them attract——–and why?

What can Iron man / Tony Stark teach you about how to excite women and get them to chase YOU?

What can Thor teach you about the link between a man's social standing and the kind of women he attracts? 

What can Captain America teach you about how you can be actually be yourself and STILL attract women?

Also, what can the Hulk teach you about how NOT to attract women?
Find out all this and MORE on today's show!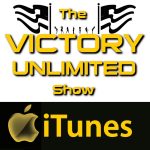 Fan Favorite Shows: