Podcast: Download
On this Mission
Are you prone to worry about things excessively? Is it possible that you may believe on a subconscious level that "worrying' is a way for you to take mental responsibility for all the things that you have going on in your life? Well, understand that there's no amount of worrying that can benefit you in any way. In fact, the exact opposite is true.
Left unchecked, uncontested, and unconquered, worry can actually rob you of:
Your Energy

Your Courage

Your Peace of Mind

And your very Life
Yes, unless you can learn how to effectively wage war against worry, it can negatively impact your health by making you mentally, physically, and emotionally ill. However, hope is not lost. Help is on the way. Today, by listening to this important episode of the Victory Unlimited Show, you will be armed with the powerful weapons that you need to help you win the war against worry!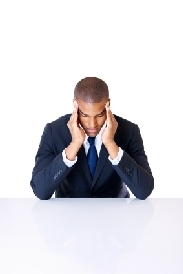 On today's show, you will be briefed on…
How to Win the War against Worry!
How do you deal with the sudden hits that you take in life? What do you when you live in the constant threat of losing your job, losing your spouse, or losing your way of life do to economic uncertainty?
What is Worry?

How do you stop the cycle of Worry before it starts?

What are the 5 most effective Weapons to use to defeat Worry?

Why is it NECESSARY that you attack Worry physically, mentally, spiritually, and emotionally in order to defeat it once and for all?

Fan Favorite Shows: