Podcast: Download
Audio Intel Report: "Born on the Fourth of July!"
Independence Day isn't just an American holiday, and the fourth of July isn't just about fireworks and barbecue—-it's about freeing yourself from everything in your life that's holding you down. Do you need to declare your freedom from "something" today?
A person?

A group of people?

Or a particular situation that you find yourself trapped within?
Then this brief, Audio Intel Report is for you! It all begins with you making your own Declaration of Independence similar to the one outlined below.
Soldier on!
 The Victory Unlimited
~Declaration of Independence~
"When in the course of human experience, it becomes a necessity for a person to break free from the mental, physical, emotional, spiritual, and financial bonds that connects them with another person, other people, or certain situations——–and assume a separate, equal, or HIGHER rank that has been provided to them by nature and/or entitled to them by God.
Out of respect for others and out of respect for themselves, on occasion, a formal Declaration of Separation such as THIS one—–is necessary.
WE hold these truths to be self-evident: That all men are created equal; that they are endowed by their creator with certain unalienable rights: that among those are life, liberty, and the pursuit of happiness; that to secure these rights, it becomes necessary to abandon, alter, or abolish any association with any person or peoples, any thought processes, or any situations that have proven to be negative, destructive, or otherwise detrimental their well-being.
I, ____________________ formally declare MY independence from all things previously stated———TODAY!"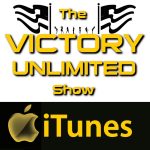 Fan Favorite Shows: