Podcast: Download
On this Mission
A Special, Enemy Propaganda Alert Episode:
The Myth of the Mutual Breakup!
Is there really such thing as a mutual breakup?

What are the 2 main reasons why people claim to have mutually decided to end a relationship?

What is Relationship "Free Fall"?
The Myth of the Mixed Signals!

What is the

clear

message behind the mixed messages that women send you?
What does "I don't want to rush things" really mean?
What does "I need space" really mean?
What does "I need some time to figure out where our relationship is headed" really mean?
What makes

"Babe-Linguistics"

so difficult for men to understand???
Help! My Girlfriend is in love with a Bad Boy-Thug-Criminal!
How does age, maturity level, and spirituality factor into what kind of man women are attracted to?

Why is

"Mission #14 – Objective: Do you have to be a BAD BOY to get BAD GIRLS?"

required listening for all men who want to better their lives?

What is "Thug-Addiction"?

What can watching an old episode of the TV show "COPS" tell you about the typical future of thug-addicted relationships?

What do you know about CHAOS & ORDER? Are you ready for a brand new revelation that explains why women go for bad boy-thug-criminals that you have NEVER heard before?

All this, plus a brand new, Victory Unlimited, "True Life War Story"!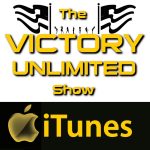 Fan Favorite Shows:
Enjoy!