Podcast: Download
On this Mission
The Victory Unlimited Show Newsbreak
Back by popular demand, we have another newsbreak from the V.U. Show Headquarters.

Get the latest updates on what the Victory Unlimited Armed Services' mission to help good men in North America, Europe, Australia, Africa, and Asia.

Listen in as one of our Sisters in Arms gives men their "marching orders" right before the show starts! 
The "Fake" Good Girl Scenario
What is the Fake Good Girl Scenario?

Do people ever really change? Or are they just running "Game"?


How can you tell a fake good girl from a real one?

What can you do to protect yourself from getting caught up in the Fake Good Girl Scenario?

How does a woman's past relationships effect how she approaches her future relationships?

How does Nicki Minaj, Michelle Obama, and Facebook videos all relate to the Fake Good Girl Scenario?

Can a bad girl EVER really change her ways?
What is…The Boyfriend Tax?
Should you pay a "tax" for being a girl's boyfriend?

What's all included in a "Boyfriend Tax"?

What can the I.R.S. teach you about how to keep a G.I.R.L.?

What's the WORST thing that can happen to guys who don't pay their Boyfriend Taxes?

How do you know when you're paying too much in taxes as opposed to not enough?

What can listening to the speeches of Republican and Democratic Presidents teach you about taxation—-as it pertains to relationships?

Find out all this and MORE, on today's show!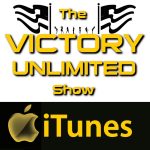 Fan Favorite Shows