Podcast: Download
On this Mission
What are the Five Warning Signs that a Woman is about to stand you up?
What is the definition of a "Flake"?

Why do women stand guys up?

What is the Flake Alert?

Are there verbal and nonverbal clues that women give you that they're probably going to stand you up in the near future?

What is the definition of the magic word "Butteruh", and how can understanding it's meaning save you from being blindsided by a potential flaky chick?

Why do women call you days later after they've already flaked on you?


What are the two main reasons why women keep guys around that they've stood up once before?

What is the best strategy for exposing women who run a high risk of standing you up on a date?

Required Reading:

Six Reasons why women ask men to "Call me to confirm".



It's a Wonderful Life…or is it?
What is the Ripple Effect?

How do you judge the value of your life and what you do with your life?

Why is thinking of yourself as just "average" often the Kiss of Death to achieving your life's purpose?

How has Social Media forever changed the dynamics of the Ripple Effect?

What do classic old movies like It's a Wonderful Life, A Christmas Carol, Lethal Weapon, Die Hard, and The Long Kiss Goodnight all have in common?

What is the Legacy Mission? And why is it that you have NO CHOICE but to make the most out of it?

All this…PLUS: A special message from General Mike Ramey—-and the introduction of the Victory Unlimited Show's Fact Check-Standards and Practices Division!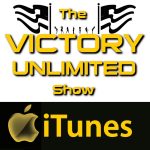 Fan Favorite Shows