Podcast: Download
On this Mission:
Victory Unlimited broadcasts a special message of hope to men all over the world!
Have the holidays got you down? This message is for YOU!
Have you lost loved ones this year and need encouragement to go on? This message is for YOU!
Have you made it to the end of the year without having yet accomplishing the goals you thought you would? This message is for YOU!
Are you single and lonely and think your life will always be this way? This message is for YOU!
Do you feel overwhelmed by the demands of life and feel like you can barely keep your head up? This message is for YOU!
Do you need a message of hope to motivate you and inspire you to make bold moves towards your future? This message is for YOU!
In fact, this show is for ANYONE who needs to hear a message of Hardcore Hope at this moment in their lives…
Plus:
If you're dealing with stress, worry, and depression, you may also want to listen to the three shows below: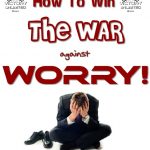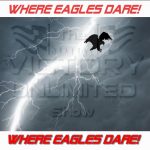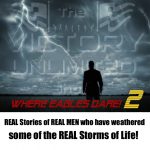 As the news of this underground broadcast continues to get out, different people from different walks of life have begun to step forward to show their support. Some are well-known, some are unknown, and some who are known——but choose to not publicly reveal themselves at this moment in time.
On today's show, we have the first guest star introduction. Some of you may recognize him and some of you won't. Regardless, we here at Headquarters are not at liberty to confirm or deny his identity. So his name will remain top secret, classified Intel.
Hopefully, this will be just the FIRST of many more special guest star introductions to come.
Time will tell.
Much RESPECT to you all.
V.U.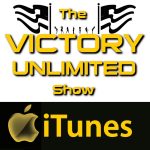 If you like this post, please pull the trigger and shoot it at everybody else by SHARING: