Podcast: Download
On this Mission:
Get ready to meet a guy who is doing nearly EVERYTHING wrong in his relationship——-and is PROUD of it!
I can almost hear you say: "What the hell???"
That's right, troops. On today's show, V.U. gets an email from a guy who "thinks" he's got his relationship life under control. He thinks that he only has minor problems with his girl, but he actually has MAJOR ones——-but the problem is that he doesn't even KNOW IT! Or worse—-he doesn't seem to CARE…
During this broadcast, V.U. drops knowledge on:
Why playing "games" will NEVER make you successful with women
Why some women play "Chess", bad boys play "Monopoly", nice guys play "Checkers", but all REAL MEN wage WAR
What usually has to happen to some women first——-before the "games" that they play stop working on nice guys
What the signs are that show that you're LOSING the battle to have a winning relationship
How a simple Paternity Test can sometimes help you escape from a bad relationship
What the MAJOR difference is between the Oprah Winfrey Show and the Victory Unlimited Show
And much, much MORE!
Also on this Mission:
How important is STATUS when it comes to attracting women? Furthermore, what the heck is STATUS anyway?
A guy asks the question:
Is MONEY all a guy really needs to attract women? In fact, a lot of guys think that the exact equation that you should use to attract women is:
Money + Power + Respect = WOMEN
But is this formula correct?
Victory Unlimited answers this age-old question IN DEPTH. So get ready for an explanation of this concept that you've absolutely, positively, NEVER heard before.
Strap yourselves in, troops!
This will be one of those shows that you'll be talking about for MONTHS to come…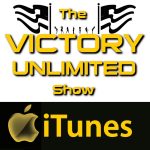 If you like this post, please pull the trigger and shoot it at everybody else by SHARING: