Guys! Whether you're single, currently involved, or married, the Holiday Season can be just as full of challenges as it is celebrations. If you happen to be one of many wise men (and yes—there were more than just "three"), then I'm sure that in order to make the most out of the Holiday Season you want to do everything in your power to plan ahead.
Since the very first pilot program, the Victory Unlimited Show has been on a mission to help men become better men today than they were yesterday—and no matter what the season, the mission remains the same. Below is a list of specific shows that were produced specifically to help you not just to "survive" the Holidays—but also to thrive!
Mission #5 – Objective: The Top Ten ways to get a girl before the H
oliday Season is over! There's only a certain amount of shopping days in the season, but the good news is that the holidays are also the perfect time to meet someone new. Think about it: People are everywhere, the mood is festive, and the time of year itself makes people think of the importance of connections. What better time is there to get up, get out, and go get you someone with whom you can spend the holidays? There are plenty of Babes in Toyland, so while you're out shopping for women in shopping malls, use this show as even more ammunition to generate attraction. The clock is ticking, so start your "mission to meet" NOW! For "Holiday Hook Ups"… Click Here.
Mission #4 – Objective: Hardcore HOPE for lonely, depres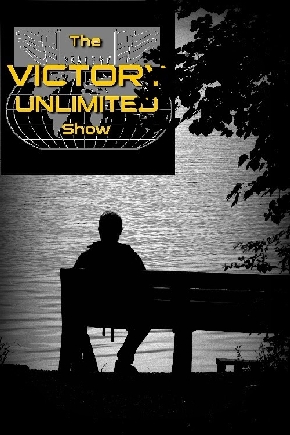 sed, and frustrated men everywhere! Twas' the Night before Christmas and all through your house, not a creature was stirring, not even a mouse. BUT—what is stirring are all the memories of the regrets, missed opportunities, and setbacks you've experienced over the last year. Do you need a course correction in mid-flight—-on your way to your planned destination? Do you need a heartfelt inspirational pep talk to help you see your life more clearly? Do you need a swift, tough-love, motivational kick in the ass to send you on your way into the New Year with a strong feeling of hope? Then this show is for YOU. No one likes to talk about it, but many men suffer silently from loneliness, depression, and disappointment during this time of year. But this Victory Unlimited Show dares to attack the topic in a way that you've never heard before. Click Here.
Mission #24 – Objective: The Top Twelve New Year's Resol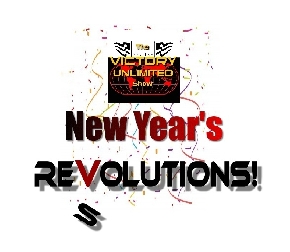 utions That Every Man Should Make! You hear people say it all the time: "I'm gonna change my life this year!", but they never do it. What usually happens is that people start off strong, get distracted by other things or disappointed at the slowness of the results—then they quit. Do you want a timeless, consolidated list of things to do to really make your life better from one year to the next? Are you really ready to start the New Year off right—and keep it going on course? Well, this is the absolute best and LAST New Year's Resolutions list that you'll ever need to make! Enough said. Click Here.
Mission #6 – Objective: The New Year "NEW BABE" Launc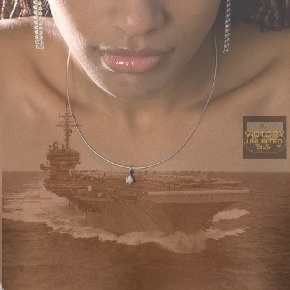 h!                               Rather than having been invited to come Home for the Holiday—-have you just been Dumped for the Holidays instead? Has your woman or girl put you out in the cold for the holidays—-treating you all "Frosty" like you're a snow man rather than her man? Did you know that there's a secret epidemic of romantic breakups that happen at the start of every new year? Do you know what the Winter Wipeout is all about—and what causes it? Well have no fear, the Victory Unlimited Show briefs you on how you can use an event like losing your old girlfriend as a launch pad to getting yourself a brand new one! Click Here.
Mission #10 – Objective: What is…The PHOENIX CHICK?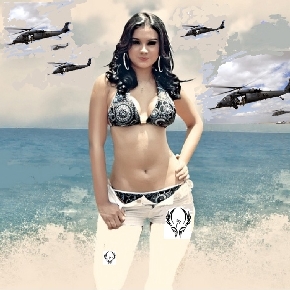 Life is hard and sometimes attracting, executing, and engaging in relationships can be especially hard. But—never follow the path of so many other men by giving in to romantic negativity, hopelessness, and bitterness. All women are not the same, just as all men are not the same. The difference between being sad and lonely and being happy and together is just one moment in time. All it takes is a chance meeting between you and ONE worthy woman—one cool girl—one "Phoenix Chick".A Phoenix Chick will restore your faith in women like no other woman can.  But—what the heck is a Phoenix Chick? To find out…Click Here.
Remember, troops: Winning isn't everything…it's the ONLY thing.
Your life and your future are out there waiting for you—so let's go!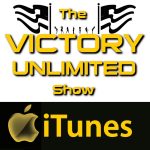 Fan Favorite Shows: