Worldwide (November 13, 2012) The Victory Unlimited Show, a popular Internet radio program, has won two major awards; one for Best Podcast and the other for Best Sex or Relationship Blog as presented by the Black Weblog Awards and  Black News. 
The Victory Unlimited Show is a "tongue-in-cheek", self-help show for men that's reminiscent of programs from the Golden Age of Radio like The Shadow, The Green Hornet, and Flash Gordon. However, rather than telling stories of fictional adventurers, during each broadcast, the host codenamed "Victory Unlimited", answers dating, relationship, and life strategy questions by addressing them with a motivational, military-like intensity.
The Black Weblog Awards is an annual event that began in 2005 to honor and to give recognition to outstanding Black Bloggers (and those of the African Diaspora). The Black Weblog Awards is an international showcase with hundreds of participants with voters from over 90 countries. The Awards have been featured in several mainstream and online media outlets such as CNN, NPR, and others. Winners of the Black Weblog Awards have also went on to appear in other media outlets such as MSNBC, the Huffington Post, BET, and many others.
The Victory Unlimited Show is part "old time" radio play and part "new style" social commentary. It's known for using celebrity impersonator voice actors, original theme music, and TV show parodies to entertain it's audience. The show's website doesn't upload articles, it puts out "Command Posts". The show's host doesn't put out episodes; he goes on "Missions". He declares that he's on a mission to help nice guys finish first in life for a change instead of last.
The strongly opinionated program's growing following seems primarily due to the way it fires off motivational messages while at the same time referencing pop culture to both comical and controversial effect. The show tends to use provocative episode titles such as "The Denzel Washington/Sidney Poitier Swagger Factor", "Help! My Girlfriend is in love with a Bad Boy-Thug-Criminal!", "Six Ways To Know If You're A Sucker For A Bad Relationship", "Is Halle Berry Crazy? Or is it the guys?", and "The Top Twelve Reasons Why So Many Good Black Men Are Still Single" to capture the attention and the imagination of it's avid listeners.  
"There's a war going on today between men and women in the dating world, but we're not actually fighting against each other." says the show's host. "What we're really fighting against are all those things that keep us apart."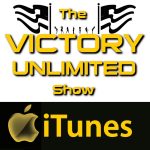 Fan Favorite Shows: