Where Eagles Dare II:

Real stories of Real men who have weathered some Real storms of life!
Due to the popularity of the recent post "Where Eagles Dare", the army of supporters of the Victory Unlimited Show have demanded a sequel. This show is for them. From time to time, Victory Unlimited takes part in panel discussions with a distinguished group of individuals. These individuals, these "Allies", are people who are also committed to the same mission as this website:
To help men to become better men today than they were yesterday.
These War Room Sessions are part of the ongoing mission to make a positive difference in the lives of ALL good men in general——-with a strong focus on impacting Black Men in particular. Though the delivery may sometimes be rough, the subject matter may sometimes be varied, and the words spoken may be controversial, the mission is ALWAYS the same:
Again, to help men to become better men today than they were yesterday.
On today's War Room Session, Victory Unlimited (The Soldier for Higher Thinking) joins Dr. Vibe (The Prime Minister of Pertinent Information) and a group of other men to launch an all-out attack on the subject of  "What does it really mean for you to be a good man in a storm? And what is the price that you pay for being one?
Topics covered:
What's the true story behind why Victory Unlimited produced his "Where Eagles Dare" show and what does he think made it so popular with his core audience?

What is every man's individual definition of a "storm of life?"

What makes a man "a good man in a storm?"

Every "ally" talks candidly about some of the hard times in life that they've gone through.

Who are your personal role models who inspire you to keep marching forward when times get tough?

How does society contribute to men's inability or unwillingness to ask for help?

What is the downside of being everybody else's "go-to" man?

Are there storms of life that are uniquely dangerous to Black Men specifically?

Does the average Black men get any real recognition for being a good man in a storm?

Is there such a thing as a man taking on too much responsibility?

How do you know when it's time to stop looking out for other people and to start looking out for yourself?

Find out all this and more by clicking on the Listen Now image below: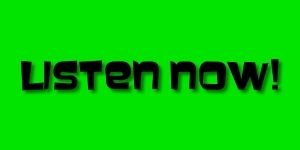 Bonus: Level 42's "Good Man in a Storm"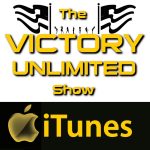 Fan Favorite Shows